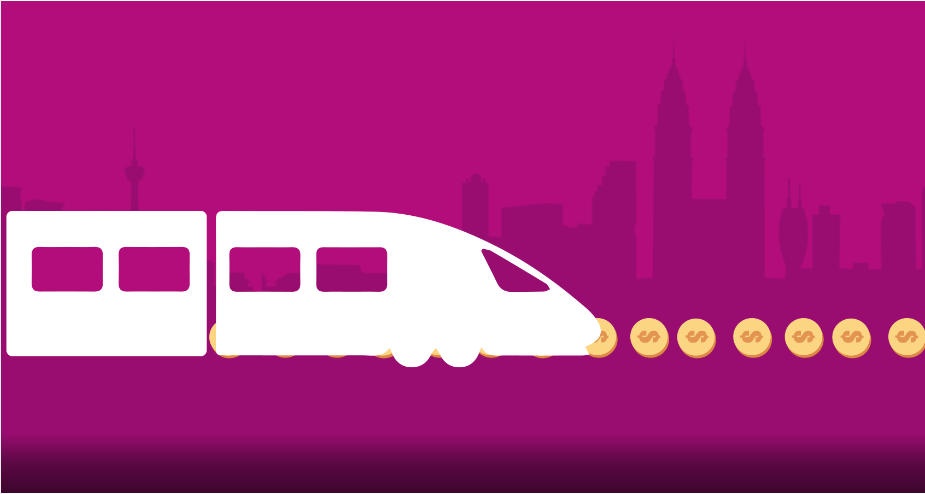 RM55 ERL Fare From KL Sentral To KLIA2?! Here's A Hack To SAVE You RM30
Fare from KL Sentral to KLIA2
Everyone should be well informed by now that effectively on 1 January 2016, travelling on the Express Rail Link (ERL) will cost you RM55 for a one way trip from KL Sentral to Kuala Lumpur International Airport (KLIA) and to KLIA2.
It's a big bummer, especially since we've been facing rising costs of everything living because of GST, rising toll rates, the weakening ringgit. Our salaries also remain stagnant for the better part of the decade. However, on top of the incentives and discounts that are being given out during the 'promotional' period, here's another way you could probably use (if you have an additional 30 minutes on your hands) to save RM30+-, both ways.
So correct me if I'm wrong but there are a few alternatives here you can use:
KL Sentral – Salak Tinggi for RM18.30, Salak Tinggi – KLIA/KLIA2 for RM4.90 brings the total up to just about RM23.20, about RM31.8 cheaper than the direct route.
Similarly, you could use the KL Sentral – Putrajaya & Cyberjaya for RM14.00,
alight
and then take the Putrajya & Cyberjaya – KLIA/KLIA2 for RM9.40,
bringing the total to only RM23.40.
Not that much different than the previous option, saving you RM31.6.
Source: Yahoo
To complement this, buying your tickets online, through mobile apps (Google Play or App Store) or the ERL's kiosk will allow you to enjoy a further 10% off, while those using Touch 'n Go card will save 10% during the promotion period.
Also, if you have a TravelCard, you'll enjoy an average discount of 45% whereas senior citizens and disabled persons will continue to receive a discount of 30% on one-way fares on the KLIA Transit.
Those purchasing return tickets between KL Sentral and KLIA/KLIA 2 will also save RM10 but why save only RM10 when you can save more than RM30?!
Here's the catch.
You have to wait an additional 30 minutes during non-peak hours and 20 minutes during peak-hours so if you're in a hurry, this might not be the way to go. Then again, if 20-30 minutes of your time is worth more than the RM30++ you could save, then this is not for you. Check the full schedule here.
---
So Don't Fret
There are still ways for us mere mortals to save a few extra ringgits here and there although the cost of everything living keeps rising.
Related posts:
No related posts.