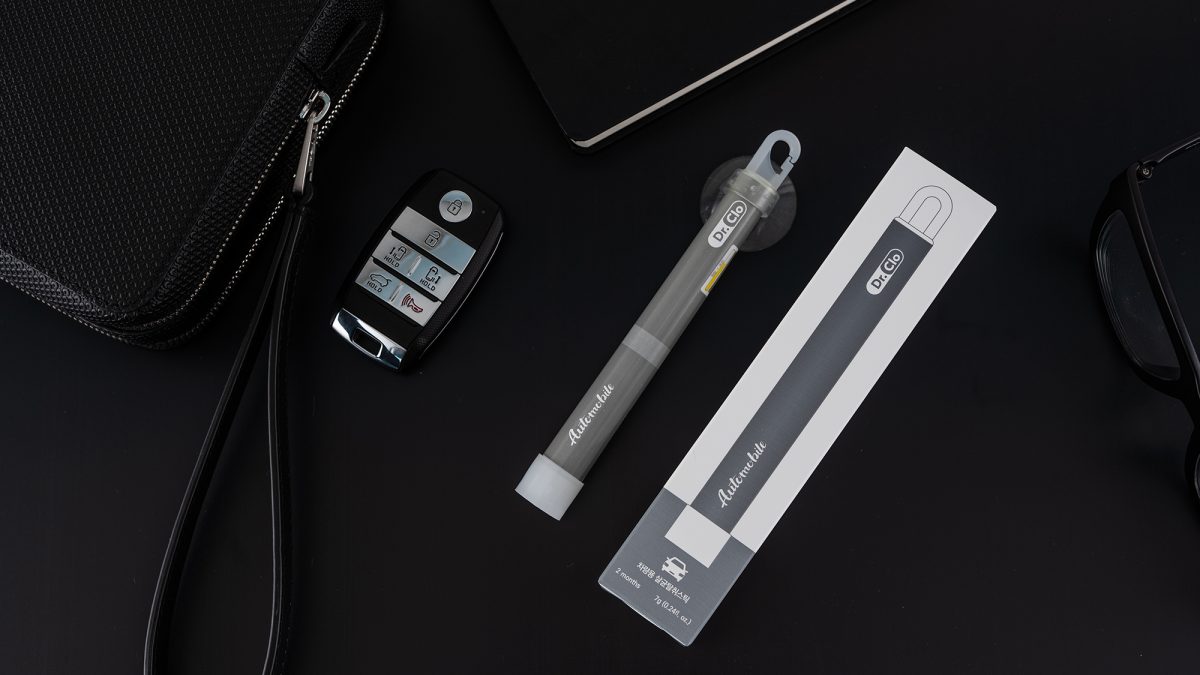 Dr. Clo: My Favourite Travelling Must-Have
I am one person who practically lives in their car because I move around a lot for work. Recently, however, I took a trip with some of my closest friends. Getting together is always wonderful, especially when we have been apart for a long time. School, work and family are exhausting to juggle, so I appreciated the first opening we had to bond and catch-up.
Traveling involves a lot of movement and hands-on activity, though. And I tend to become overly concerned with cleanliness, especially in my car, because a lot of packages and people come into it every day, so I do my best to keep the conditions tidy and clean. While my friends have never been ones to make a fuss, I am often the girl with the wet wipes, the sanitizer gel and any other anti-bacterial product to make the journey easier for myself and keep my car as bacteria-free as I can. Recently, one of my mates suggested that I try out Dr.Clo Malaysia, a new sterilisation product he had heard was making headlines. I had never heard of it before and I was passive about the suggestion, but I bought one to carry with us on our holiday as a test-run.
Suffice to say, I am impressed by the Dr. Clo Malaysia disinfectant sticks. Firstly, unlike sanitizers, disinfectants are made to last longer and cover a wider surface area while providing more potent action against bacteria and viruses. Dr. Clo offers the same functions as a disinfectant but provides an easier application process with a reduced risk of harm to the body. Most products come with several health hazards if inhaled directly, or come in contact with skin. Dr. Clo provides clever packaging because it is packed into a secure cylinder for easier and safer handling. It contains a liquid-form chemical composed of a substance known as chlorine dioxide, and Dr. Clo is currently the only one approved by the US Food and Drug Association (FDA). It was first formed in South Korea, but it is making its way into South Asian markets, and Malaysia is quickly catching on to it. Being the sceptic I am, when I first tried it out on the road I considered that the stick was more scent than detergent as many products tend to be, but Dr. Clo Malaysia is not only a gentle fragrance on the nose. The substances in the serum– which include chlorine dioxide– are scientifically proven and trusted to eliminate germs on several surface types. Dr. Clo is a carefully composed antibacterial formula proven to combat varying pathogens to not only eliminate surface bacteria, but subsequently also remove foul odours.
Not only is Dr. Clo small and compact, making it exceptional for mobility reasons, but it requires very little effort to activate, too. And once it has been, it is just a matter of leaving it in your chosen area. Its size makes it suitable for bags of all sizes, meaning I don't have to worry about what I put in my handbag or suitcase because it is immediately disinfected. It works well in enclosed spaces, so I am comfortable placing it in the pocket of the large bags I use for my longer work trips. It is a hassle-free alternative to disinfectants that can be a regular fuss during the long and winding road trips. With a simple crack of the cylinder, the tube begins to emit the inside liquid in the form of a gas, which is a great change from the wet, sticky and messy sanitizer gels or the liquid sterilisation sprays that leave residue. Best of all, Dr. Clo Malaysia is not battery-powered or reliant on electricity to work– an easy bend and shake of the capsule and it works from then on. Bending the stick breaks the capsule inside it and releases the sterilising agent within a 5 metre radius. It is a welcome difference from other sanitary and disinfectant products that come in less travel-friendly bottle packaging. Dr. Clo disinfects continuously, ensuring that everything within its reach is sterile. So for my automobile, I easily tuck the stick by the dashboard and it kills the harmful pathogens on my seats, my steering wheel and gears, and packages, if I have any with me.
If you are concerned with the product's length of effectiveness, do not be. The first time I used Dr. Clo I was surprised that even after two weeks my car still smelled fresh and sterilised, like I had just bought a new disinfectant! It proves to be long-lasting while providing constant deodorizing for up to a month. The scent is kept light and pleasant; not overpowering like many of the disinfectants I have cleaned my car with. On certain occasions I have travelled with my dog, and I was weary about having it in the car around him, but my dog has no issues with the scents of the capsules. And while I mainly only purchase the Automobile disinfectant stick in my vehicle, Dr. Clo comes in a range of variants, making it a dynamic sterilisation product. I choose to use mine in my car, but they are versatile so you can place them around the house, in the bathroom, in the bedroom and even in compartments such as your refrigerators, according to the stick you purchase. The Refrigerator variant slows down the aging process in fruits and vegetables caused by bacteria, awarding them a longer shelf-life. It is a safe solution for young children, the elderly and household pets alike, and requires little maintenance once set up in a vehicle or home. If you want to purchase your own Dr. Clo, they are readily available for purchase online from licensed commercial services or at selected pharmacies.
Road-tripping with my friends is always a liberating opportunity to bond and grow closer together, and now, I get to do it without the heavy burden of actively ensuring that my car is a clean and safe traveling space. Dr. Clo is a unique and affordable disinfectant that essentially provides a long-lasting and safe alternative to many of the cheaper sterilising options I used to use. I am amazed by Dr. Clo Malaysia and I make sure to buy the Automobile stick every month for my vehicle and my bags. I highly recommend this disinfectant for anyone like me, who is constantly on the move and fears the amount of bacteria collecting in their traveling space and luggage. It can be challenging to stray from the traditional anti-bacterial gels and substances you've come to trust, but I am glad I did, because it was a worthwhile investment that helped keep my car a safe environment for me.
Now, more than ever, given the circumstances of the pandemic, hygiene is crucial and a sanitation product like Dr. Clo is an investment. With communities growing to be reliant on transport services for deliveries of goods, food and other necessities (on top of commuting to various places), having an automated cleaning product in a vehicle is paramount to reduce the risks of bacterial or viral contraction. Current circumstances do not permit us to travel as much as we like outside of commercial services, but Dr. Clo Malaysia remains an impressive essential if you are an essential worker always on the move and yearn to keep your vehicle or belongings as sanitary as possible. It comes highly recommended by me, and I will definitely be using it any time I plan a get-away with my friends, post-pandemic.
Dr Clo Malaysia
Website | Instagram | Facebook | Youtube
facebook.com Log In or Sign Up to View See posts, photos and more on Facebook.

YouTube Dr. Clo Malaysia
Portable Protection Against Viruses and Bacteria.
Introducing Dr. Clo Malaysia. Patented and FDA-registered disinfectant sticks for a safer and healthier environment. To find out more about Dr. Clo, head over to our website: www.drclo.com.my
Related posts:
No related posts.