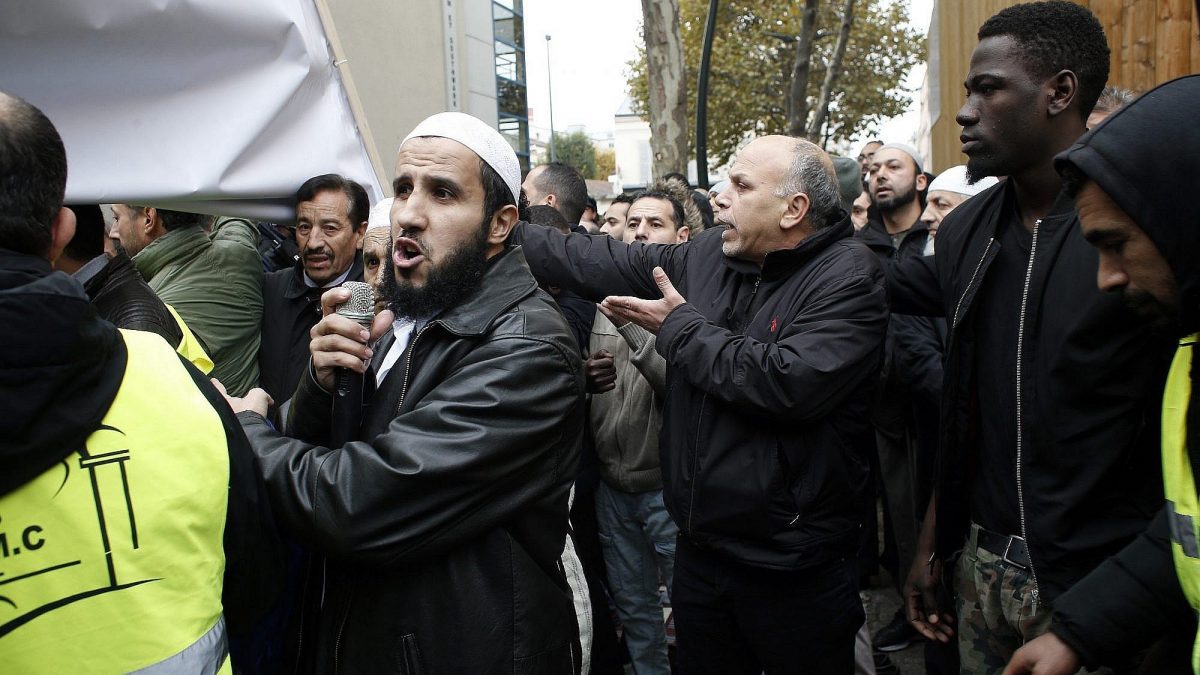 Several Attacks Against France Muslim Targets Since Magazine Killings
ATTACK DEATH MUSLIM PARIS TERRORISM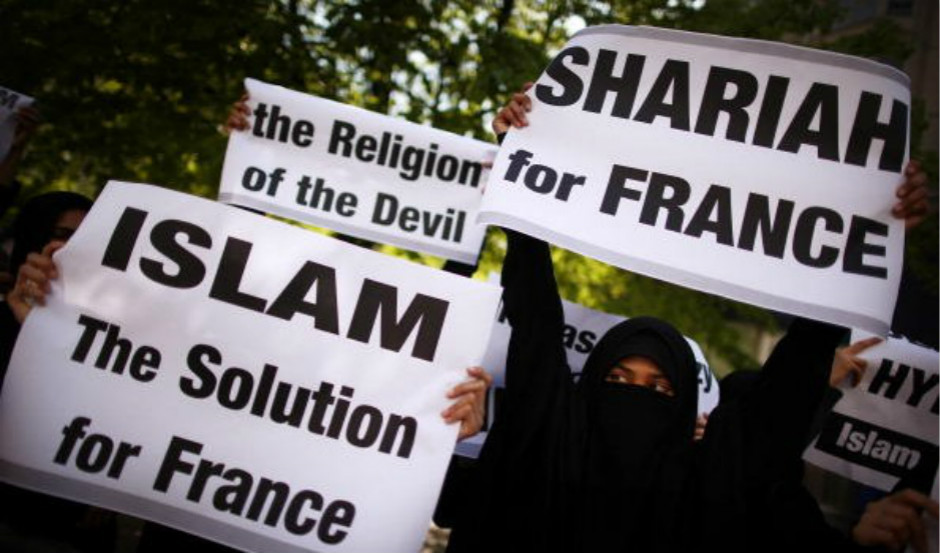 SOURCE: WWW.PAMELAGELLAR.COM
PARIS : Muslim places of worship in two French towns were fired upon overnight, leaving no casualties, prosecutors said on Thursday, AFP reported.
Three blank grenades were thrown at a mosque shortly after midnight in the city of Le Mans, west of Paris. A bullet hole was also found in a window of the mosque.
In the Port-la-Nouvelle district near Narbonne in southern France, several shots were fired in the direction of a Muslim prayer hall shortly after evening prayers.
The hall was empty, the local prosecutor said.
An explosion at a kebab shop near a mosque in the eastern French town of Villefranche-sur-Saone on Thursday morning also left no casualties.
Local prosecutors have described it as a "criminal act".
France is on edge following the deadly assault by heavily armed gunmen on satirical magazine Charlie Hebdo on Wednesday that left 12 dead.
No link has yet been established between the attacks.
French Attack
French President Francois Hollande — joined by residents, tourists and Muslim leaders — called for tolerance after the country's worst terrorist attack in decades, AP reported.
France's Muslim community, which is Europe's biggest, is estimated to number between 3.5 million and five million people.
France's Prime Minister said the possibility of a new attack "is our main concern" and announced several overnight arrests.
Tensions ran high in Paris, where 800 extra police patrolled schools, places of worship and transit hubs. Britain increased its security checks at ports and borders.
Two men resembling the suspects robbed a gas station in Villers-Cotterets early Thursday, and police swarmed the site while helicopters hovered above.
Later large numbers of special police units arrived in Crepy-en-Valois amid reports the suspects had holed up there. However, the gendarme official later said the men had not yet been located.
A third suspect, Mourad Hamyd, 18, surrendered at a police station after hearing his name linked to the attacks.
One French police official said the suspects were linked to a Yemeni terrorist network. And a witness, Cedric Le Bechec, wrote on Facebook that the attackers said as they were fleeing: "Tell the media that it's al-Qaida in Yemen."
The governor of a southern province in Yemen told The Associated Press on Thursday that four French citizens had been deported from Yemen in the last four months.
Gov Ahmed Abdullah al-Majidi said he didn't have their names and there was no confirmed link between those deportations and the Charlie Hebdo attack.
Islamic State, the militant group sowing terror across swathes of Iraq and Syria and calling for global jihad, hailed the brothers as "heroes" on its Al-Bayan radio station.
This was the first reaction by the jihadists to Wednesday's massacre in which the fugitive brothers allegedly said they were taking revenge for Charlie Hebdo's repeated publication of cartoons seen by many Muslims as sacrilegious.
In a further sign of the attackers' motives, a source close to the case said that Molotov cocktails and jihadist-style flags had been discovered in another getaway vehicle used by the attackers.
Source : The Rakyat Post
Related posts:
No related posts.